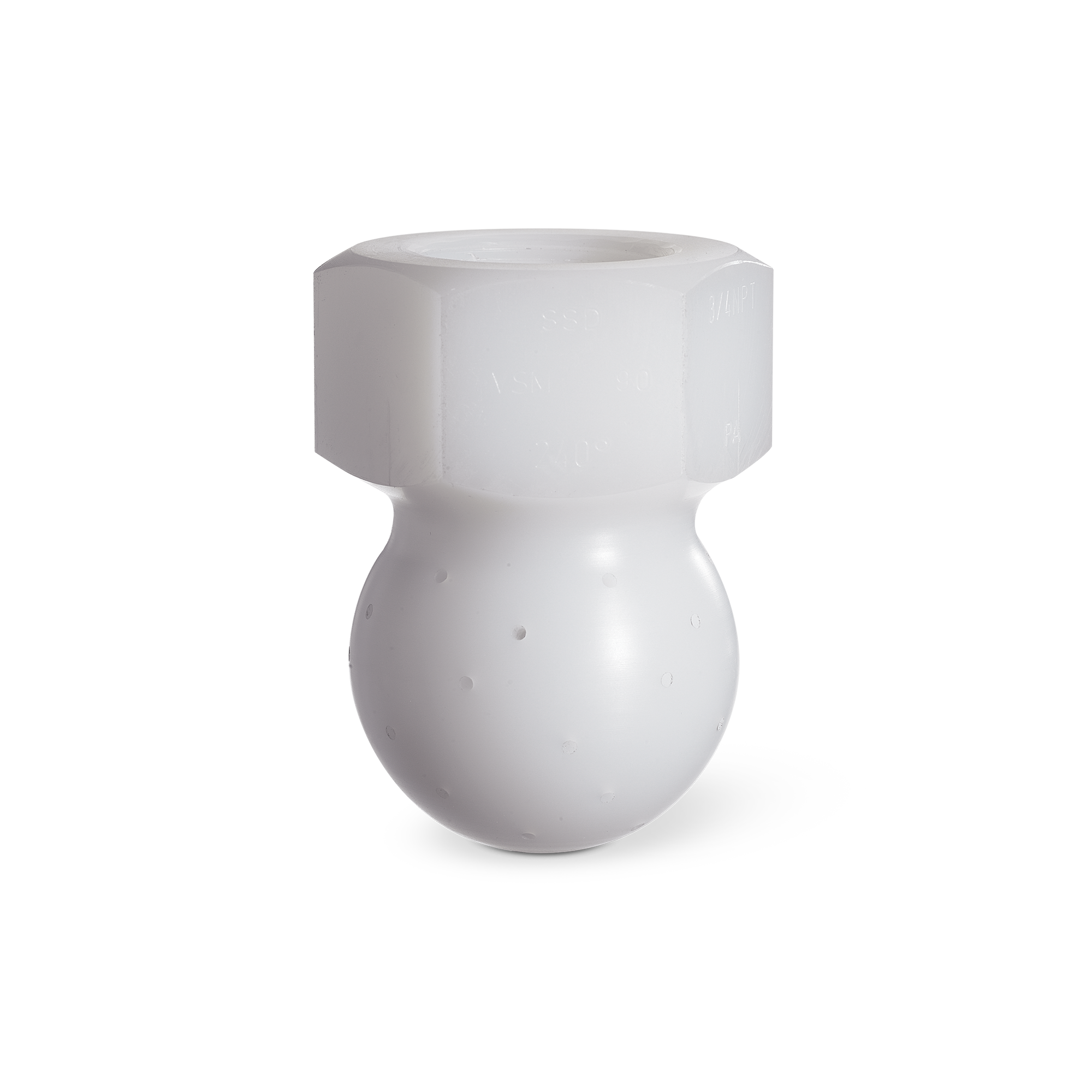 Images are representative.
General Information
Description
Lightweight TankJet® VSM nozzles are ideal for chemical containers and pharmaceutical vats.
The stationary nozzles are ideal for rinsing small vessels.
240° spray coverage via 40 spray orifices.
Lightweight stationary nozzles are ideal for low-pressure rinsing of small vessels.
Nozzles offer excellent chemical resistance and, with no moving parts, are suitable for clean-in-place (CIP) applications.
Can be easily installed in any position.
Specification Summary
Maximum Recommended Tank Diameter