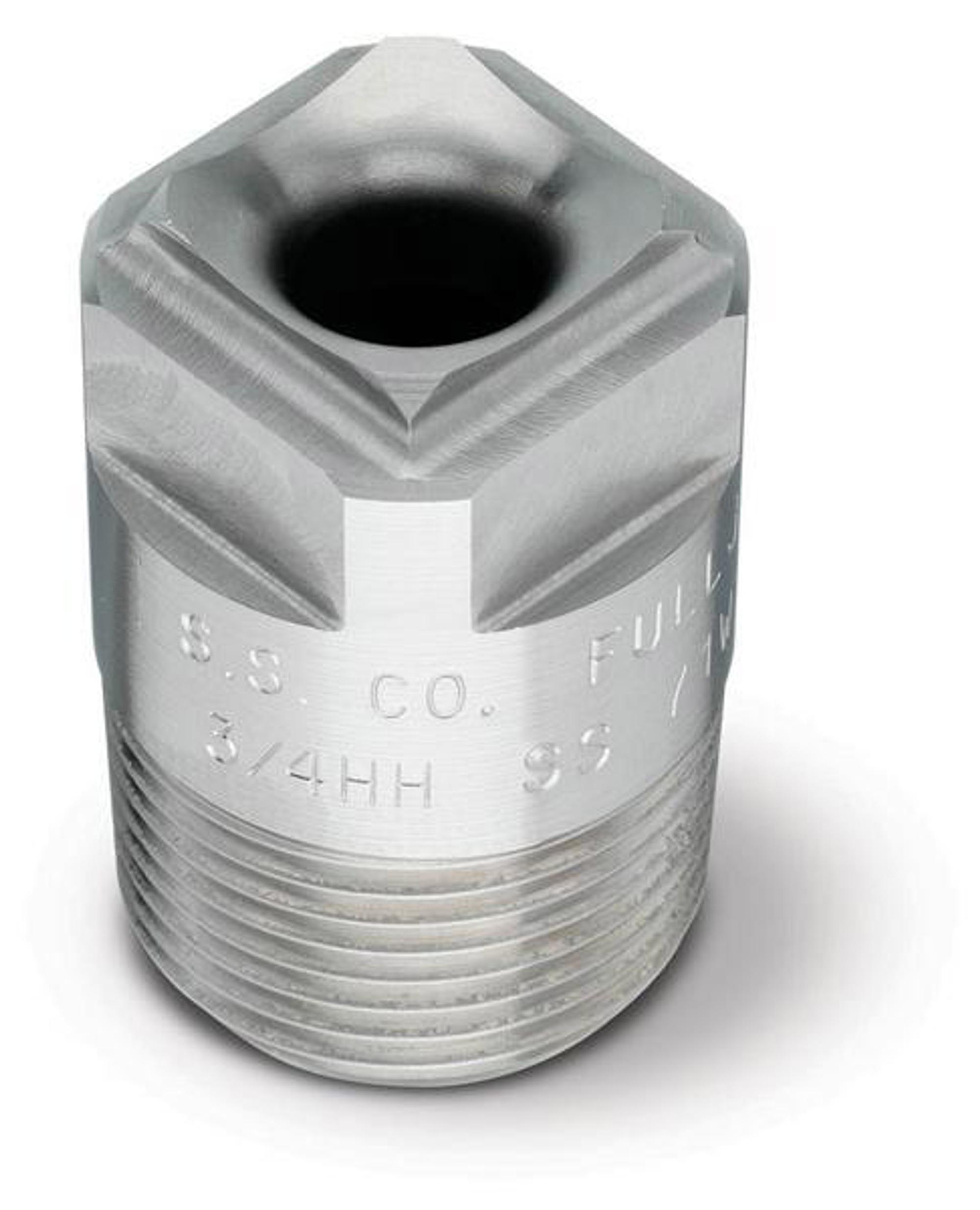 Images are representative.
Product Configuration
Inlet Connection Thread Type:
NPT
Inlet Connection Type:
Threaded (Male NPT)
Material Composition:
303 Stainless Steel
General Information
Description
Cone-shaped spray pattern with square-like impact area for coverage of rectangular areas or spray zones
Unique vane design and large flow passages provide superior spray pattern control
Uniform spray distribution from .26 to 1977 gpm (1.1 to 7371 lpm)
Operating pressures up to 150 psi (10 bar)
Spray angles: Standard – 43° to 94°, Wide – 112° to 120°
Flow
Square spray As the liquid enters the nozzle, it flows over and through the vane. This creates the initial swirling of the liquid. The design of the nozzle ensures the liquid continues to swirl after passing through the vane. As the liquid exits the orifice, it interacts with cross cuts located on the face of the nozzle and forms a square spray pattern.
Specification Summary
Inlet Connection Thread Type
Specifications
Configuration
Inlet Connection Thread Type
Liquid Flow Rate at Rated Pressure
Spray Angle at Rated Pressure
Drop Sizes
Relative Drop Size Group
500 - 1,000 µm (Moderate Rain), 1,000 - 5,000 µm (Heavy Rain)
Performance
Spray Angle
102° @ 80 psi, 104° @ 5 psi, 110° @ 10 psi
Standard Feature
Equivalent Orifice Diameter
Maximum Free Passage Diameter