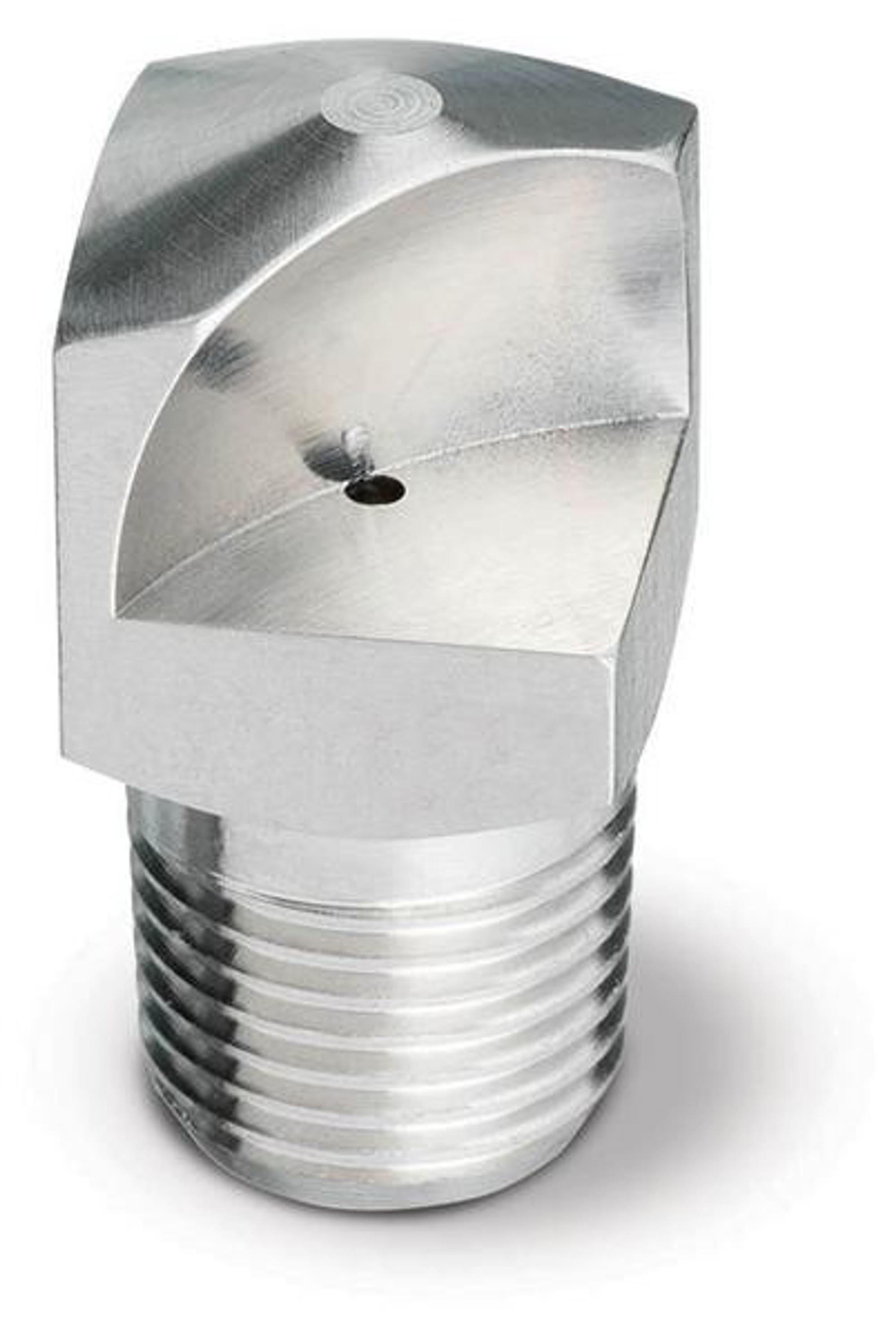 Images are representative.
Product Configuration
Inlet Connection Thread Type:
NPT
Inlet Connection Type:
Threaded (Male NPT)
Material Composition:
Mild Steel
General Information
Description
Provides higher impact than other narrow angle nozzles
Deflected type flat fan spray pattern
Ideal for conveyor cleaning
Spray angles from 15° to 50°
Uniform spray distribution from .24 to 39 gpm (.91 to 144 lpm)
Operating pressures up to 150 psi (10 bar)
Flow
As liquid passes through the nozzle, it hits the deflector surface and spreads out to form a flat spray pattern. The distribution is even from the center of the spray. The combination of medium- to large-flow rates and narrow spray angles produce a high impact spray.
Specification Summary
Inlet Connection Thread Type
Specifications
Configuration
Inlet Connection Thread Type
Liquid Flow Rate at Rated Pressure
Spray Angle at Rated Pressure
Drop Sizes
Relative Drop Size Group
500 - 1,000 µm (Moderate Rain), 1,000 - 5,000 µm (Heavy Rain)
Performance
Spray Angle
20° @ 15 psi, 35° @ 40 psi, 41° @ 100 psi
Standard Feature
Equivalent Orifice Diameter