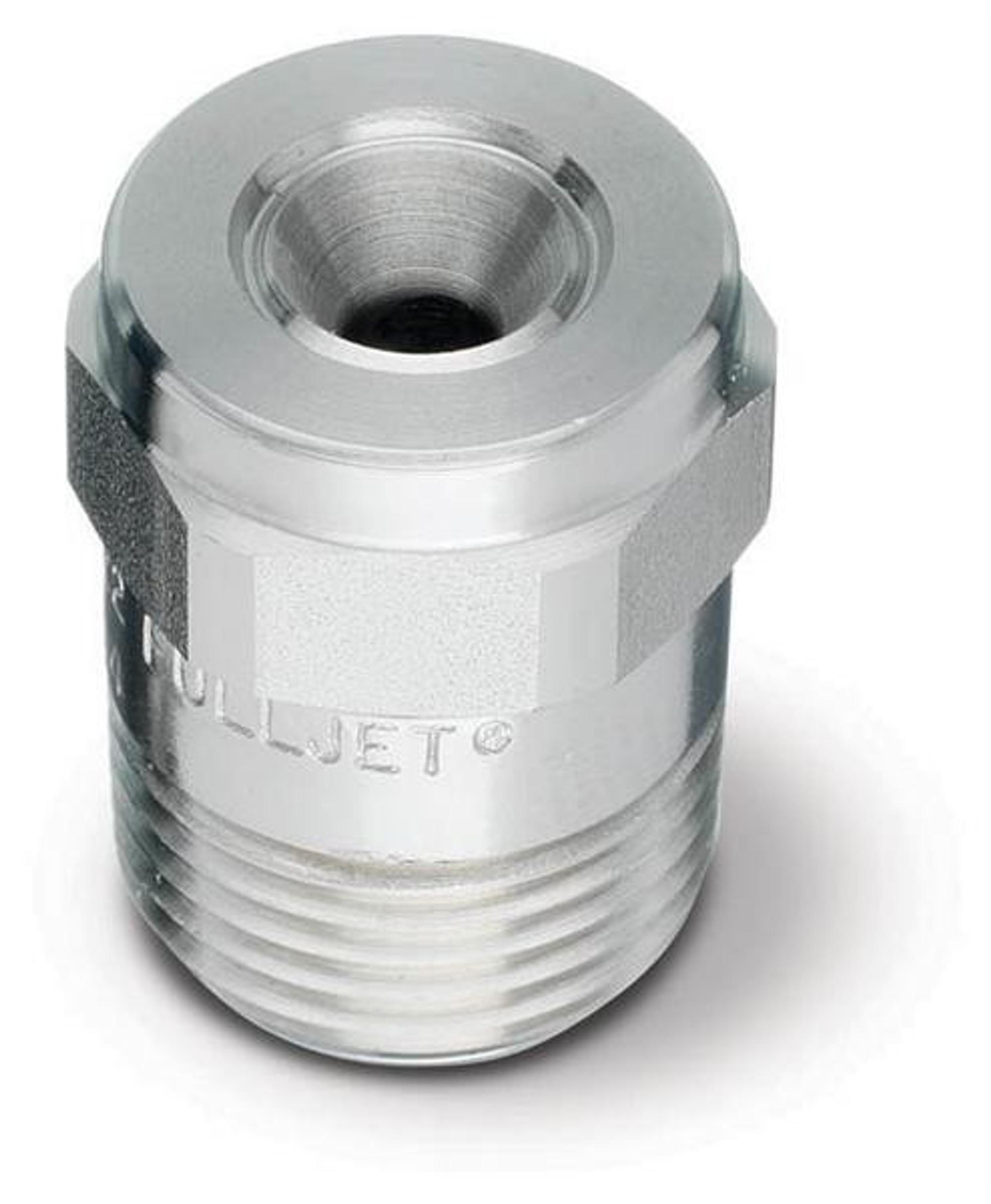 Images are representative.
Product Configuration
Inlet Connection Size:
1 in
Inlet Connection Thread Type:
NPT
Inlet Connection Type:
Threaded (Male NPT)
Material Composition:
316 Stainless Steel
General Information
Description
Solid cone-shaped spray pattern
Patented vane design provides largest free passage of maximum free passage nozzles; ideal for use with fluids with particulates
More uniform spray distribution than other large free passage nozzles
Uniform spray distribution from 1.4 to 57 gpm (5.3 to 216 lpm)
Operating pressures up to 80 psi (6 bar)
Spray angles: 60°, 90° and 115°
Flow
The liquid comes in contact with the vane as it enters the nozzle. The unique vane design stabilizes the fluid before it enters the swirl region. The swirling liquid passes through the nozzle and breaks up as it exits the nozzle orifice. The spray pattern produced is a well-defined cone shape consisting of uniform drops equally distributed throughout the spray pattern. The large, open passages in the nozzle minimize clogging.
Specification Summary
Inlet Connection Thread Type
Specifications
Configuration
Inlet Connection Thread Type
Liquid Flow Rate at Rated Pressure
Spray Angle at Rated Pressure
Drop Sizes
Relative Drop Size Group
500 - 1,000 µm (Moderate Rain), 1,000 - 5,000 µm (Heavy Rain)
Performance
Spray Angle
84° @ 40 psi, 90° @ 10 psi
Standard Feature
Approximate Free Passage Diameter