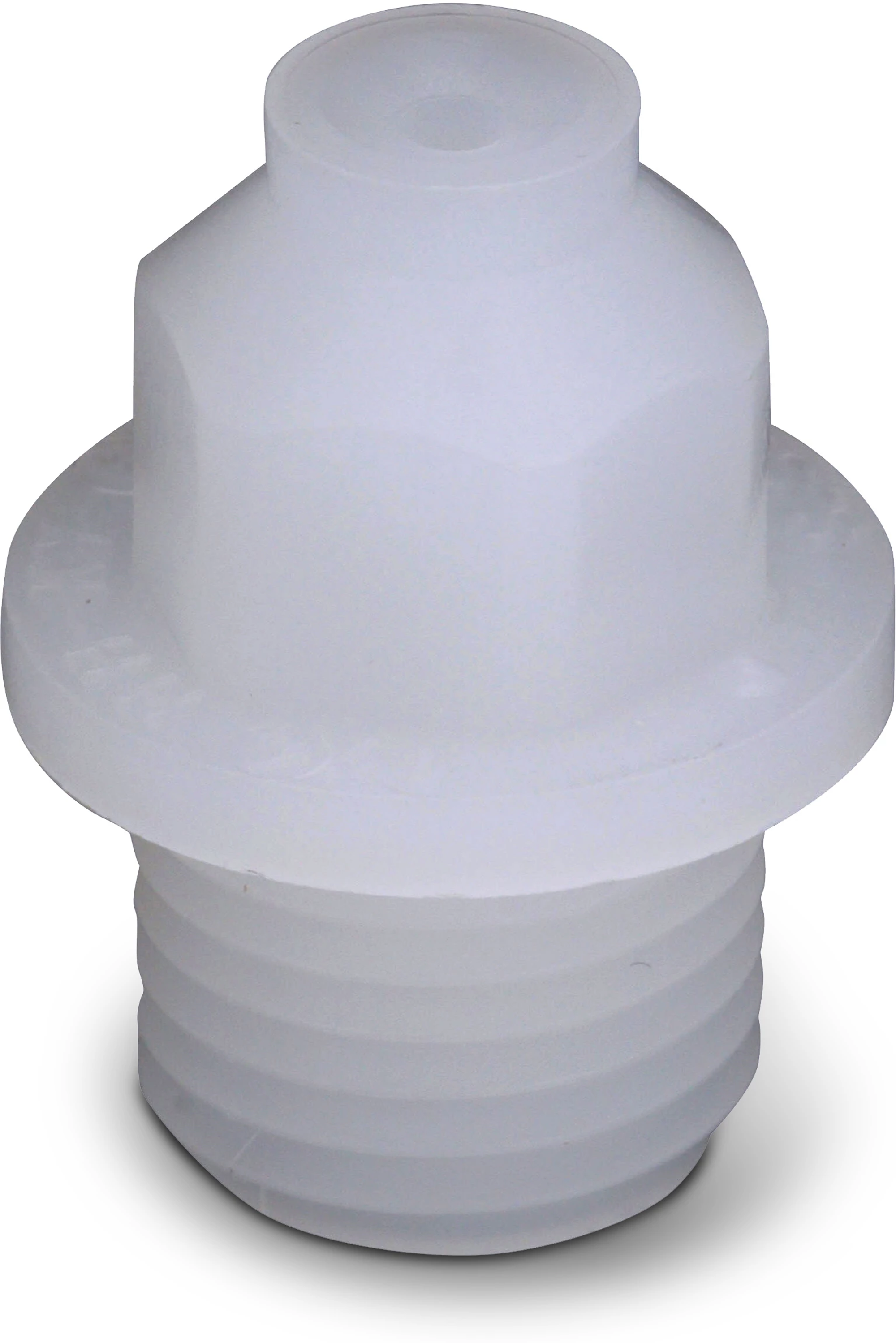 Images are representative.
Product Configuration
Inlet Connection Size:
3/8 in
Inlet Connection Thread Type:
NPT
Inlet Connection Type:
Threaded (Male NPT)
General Information
Description
The nozzles are constructed of natural PVDF - a super-tough, chemical-resistant fluoropolymer. Because no colorants or fillings have been added to the PVDF spray nozzles, they are especially suitable for such ultra-pure processing environments as electronics. Capable of spraying a variety of chloride, acid, alkali, and ammonia-based etchants, the nozzles can withstand temperatures up to 300°F at 100 psi (149°C at 7 bar). Models of the FullJet® and VeeJet® spray nozzles are also available with a removable strainer. The strainer guards against wear of the nozzle caused by liquid-carried foreign matter. This makes the nozzle a particularly good choice for a variety of general industrial applications.
Specification Summary
Inlet Connection Thread Type
Specifications
Configuration
Inlet Connection Thread Type
Liquid Flow Rate at Rated Pressure
Spray Angle at Rated Pressure
Drop Sizes
Relative Drop Size Group
1,000 - 5,000 µm (Heavy Rain)
Performance
Spray Angle
67° @ 10 psi, 75° @ 20 psi, 82° @ 80 psi
Standard Feature
Equivalent Orifice Diameter