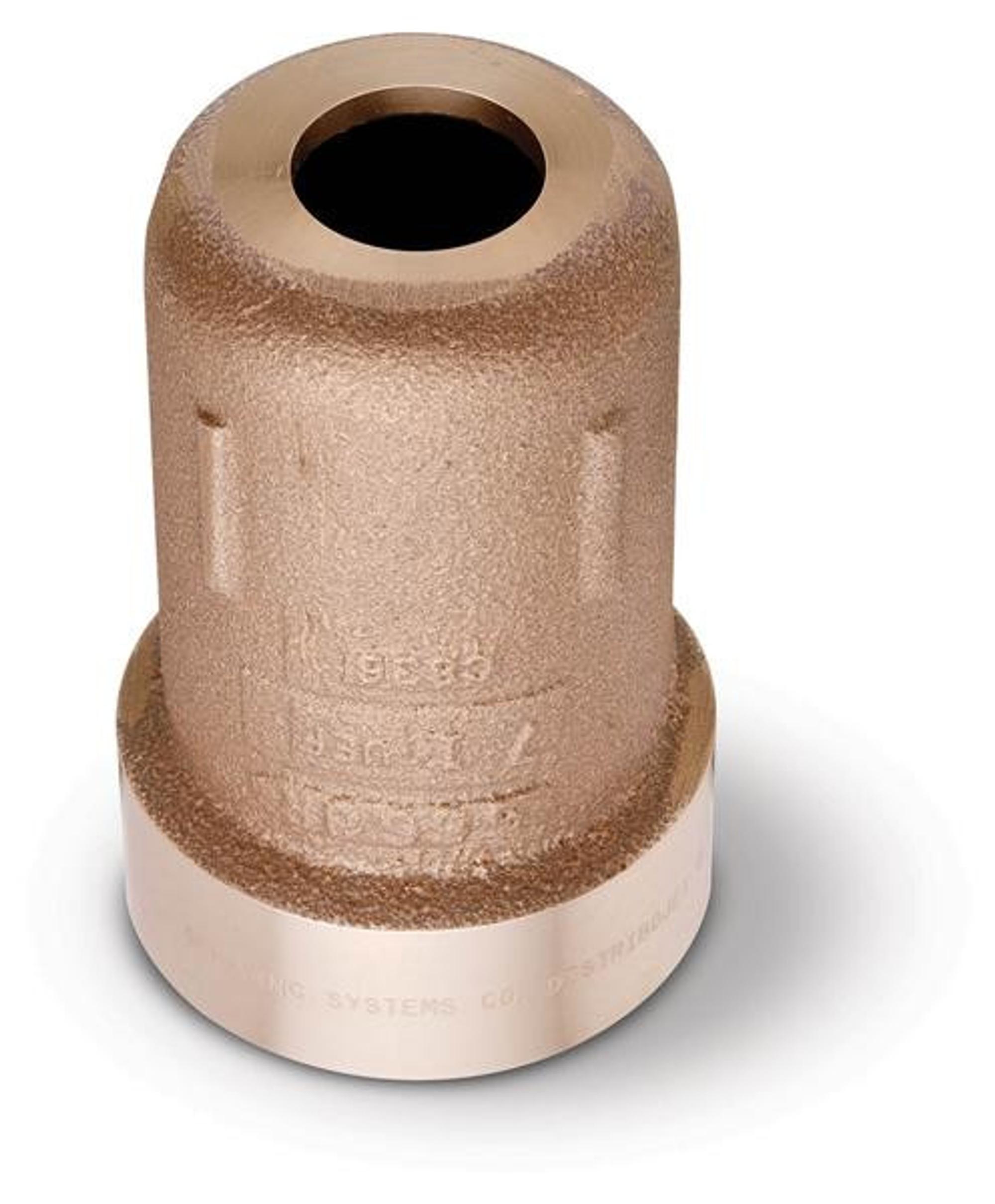 Images are representative.
Product Configuration
Inlet Connection Thread Type:
NPT
Inlet Connection Type:
Threaded (Female NPT)
Material Composition:
Brass
General Information
Description
Solid cone-shaped spray pattern with round impact area
Extra large flow passages and large open orifice eliminate clogging
Internal vane is cast as part of the nozzle
Uniform spray distribution from 27 to 8728 gpm (122 to 32530 lpm)
Operating pressures up to 60 psi (4 bar); full cone pattern develops at 1 psi (.07 bar)
50°, 60°, 80° and 95° spray angles; 50° and 65° styles feature specially designed grooved orifices for accurate flow rates and spray angle control
Flow
The liquid comes in contact with the vane cast inside the nozzle as it enters. This contact causes the liquid to swirl. As the liquid flows through the extra large flow passages, the liquid continues to swirl. The liquid breaks up as it exits the large open orifice producing a deluge-like cone pattern.
Specification Summary
Inlet Connection Thread Type
Specifications
Configuration
Inlet Connection Thread Type
Liquid Flow Rate at Rated Pressure
Spray Angle at Rated Pressure
Drop Sizes
Relative Drop Size Group
1,000 - 5,000 µm (Heavy Rain)