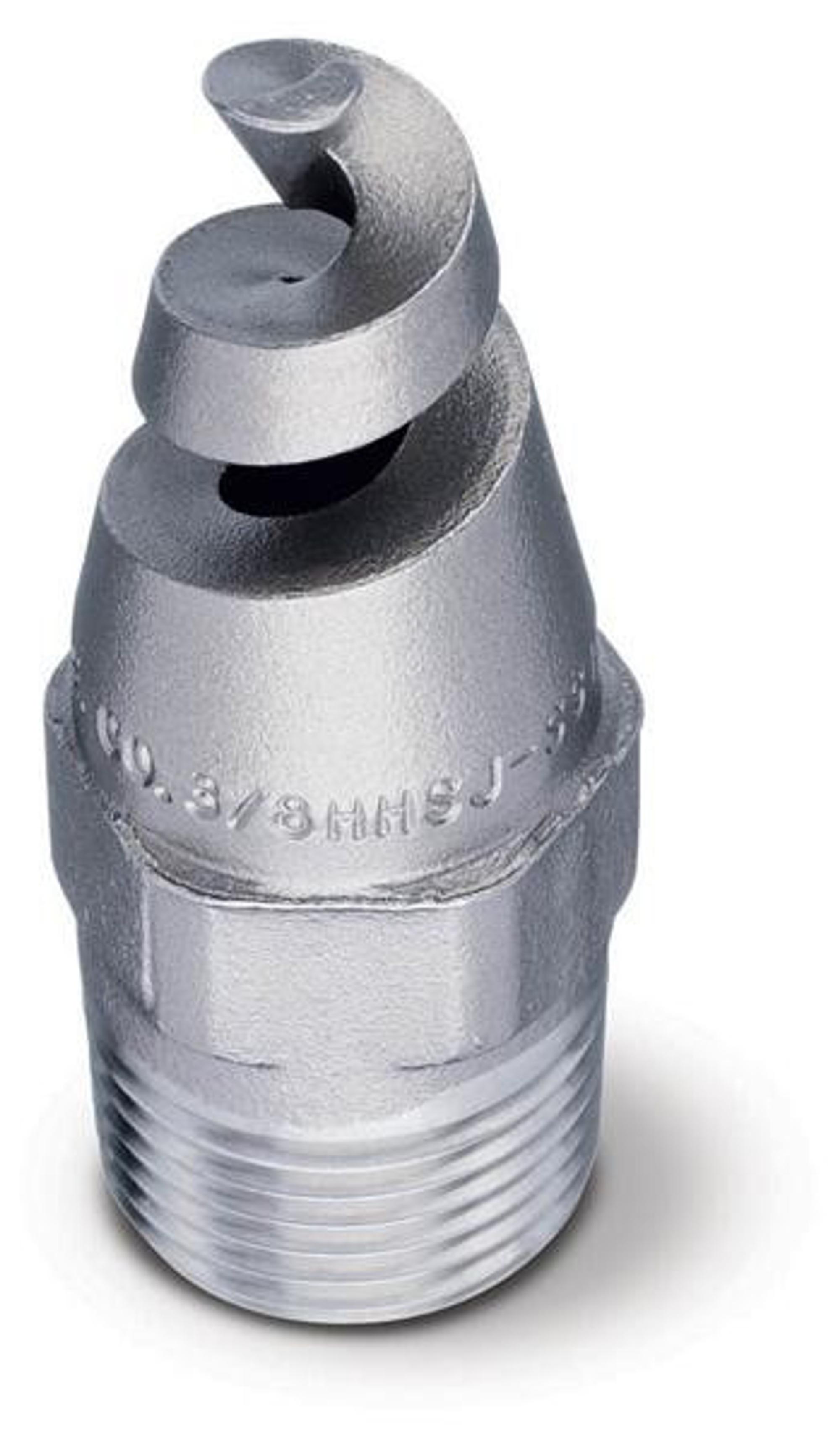 Images are representative.
Product Configuration
Inlet Connection Thread Type:
BSPT
Inlet Connection Type:
Threaded (Male BSPT)
Material Composition:
316 Stainless Steel
General Information
Description
Spiral nozzles (also referred to as helix nozzles, corkscrew nozzles and pigtail nozzles) produce solid cone spray patterns with a circular impact area
Open passages ideal for use with fluids with particulates
Maximum liquid throughput for a given pipe size
Spray angles from 60° to 170°
Uniform spray distribution from .7 to 3320 gpm (2.7 to 11967 lpm)
Operating pressures up to 400 psi (25 bar)
Compact size enables easy installation or retrofit on most pipe systems
Certain nozzles available with UL listing for fire protection applications
Flow
The liquid enters the nozzle and passes through the orifice. The liquid exits the nozzle through the voids in the spiral. As it deflects off the spiral surface, a full cone pattern is formed.
Specification Summary
Inlet Connection Thread Type
Specifications
Configuration
Inlet Connection Thread Type
Liquid Flow Rate at Rated Pressure
Spray Angle at Rated Pressure
Drop Sizes
Relative Drop Size Group
500 - 1,000 µm (Moderate Rain), 1,000 - 5,000 µm (Heavy Rain)
Standard Feature
Equivalent Orifice Diameter
Maximum Free Passage Diameter