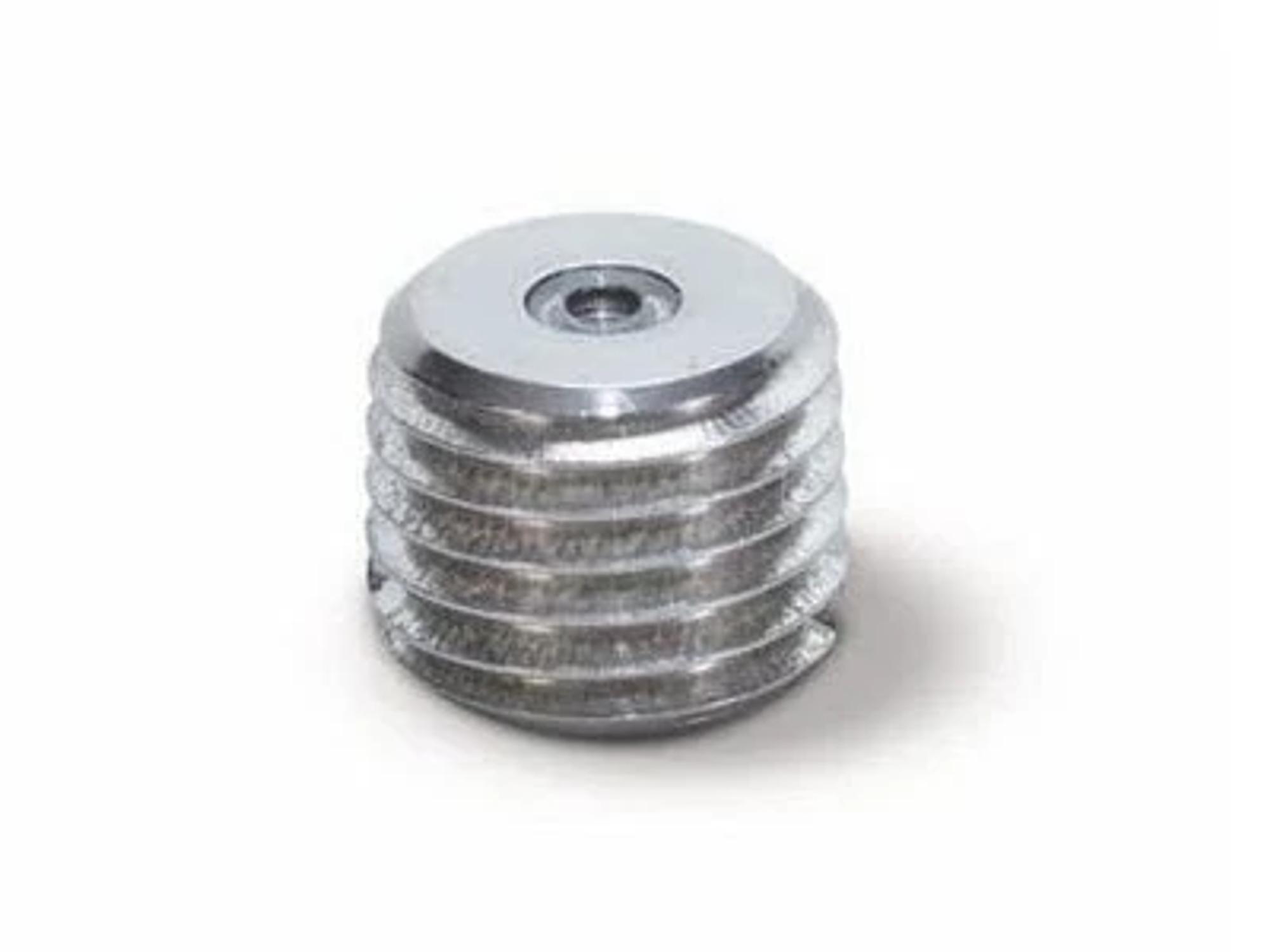 Images are representative.
Product Configuration
Inlet Connection Type:
Threaded (Male NPT)
General Information
Description
Ultra-high pressure, high impact flat spray or solid stream
Operating pressures are up to 10 times higher than other high pressure nozzles – up to 60,000 psi (4000 bar)
Traditional and quick-connect options;
Save on nozzle replacement costs – nozzle bodies can be reused – only spray tips are replaced
Long wear life – nozzles are hardened stainless steel. Spray tips are available with extra hard sapphire inserts for maximum wear resistance
Spray angles from 0° to 45°
Uniform spray distribution from 0.03 to 78 gpm (0.11 to 295 lpm)
Nozzle bodies include O-ring, gasket (58833 only) and tip retainer
Flow
As liquid passes through the engineered orifice, a very high impact spray pattern is produced in either zero degree (solid stream) or flat spray pattern.
Specification Summary
Inlet Connection Thread Type
Specifications
Configuration
Inlet Connection Thread Type
Liquid Flow Rate at Rated Pressure
Material Composition
Stainless Steel, Sapphire (Insert)
Spray Angle at Rated Pressure
Drop Sizes
Relative Drop Size Group
100 - 500 µm (Light Rain), 500 - 1,000 µm (Moderate Rain)
Performance
Spray Angle
0° @ 7,500 psi, 0° @ 15,000 psi
Standard Feature
Equivalent Orifice Diameter