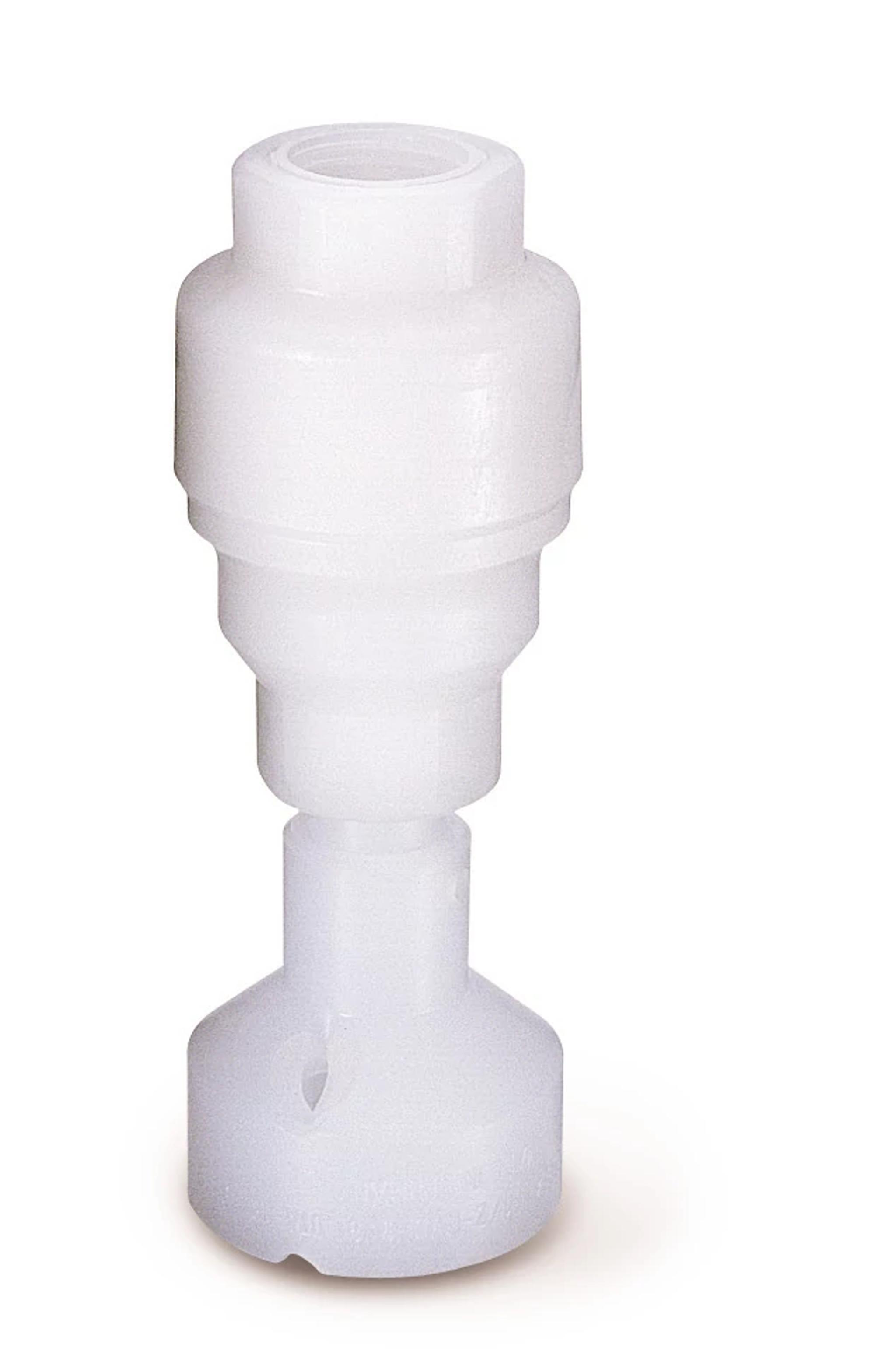 Images are representative.
Product Configuration
Inlet Connection Type:
Threaded (Female NPT)
General Information
Description
These constant-speed nozzles provide superior cleaning with a choice of spray coverages.
Driven by the flow of the cleaning liquid, three flat sprays mounted in a rotating spray head rotate at a near-constant speed of 2 to 30 rpm over a wide range of fluid pressures and deliver as much as four times the impact of conventional rotating nozzles.
Slow, controlled rotation provides extended dwell time on tank surface, making these nozzles ideal for cleaning, sanitizing and foaming applications.
Sanitary tubing and wall mounting options available upon request.
ATEX-certified versions available upon request.
Specification Summary
Maximum Recommended Tank Diameter
Operating Principle
Fluid-driven Constant Speed
Specifications
Standard Feature
Maximum Recommended Tank Diameter
Operating Principle
Fluid-driven Constant Speed
Recommended Strainer Mesh
Tank Mounting Options
Vertical/Downward, Horizontal, 45° Downward