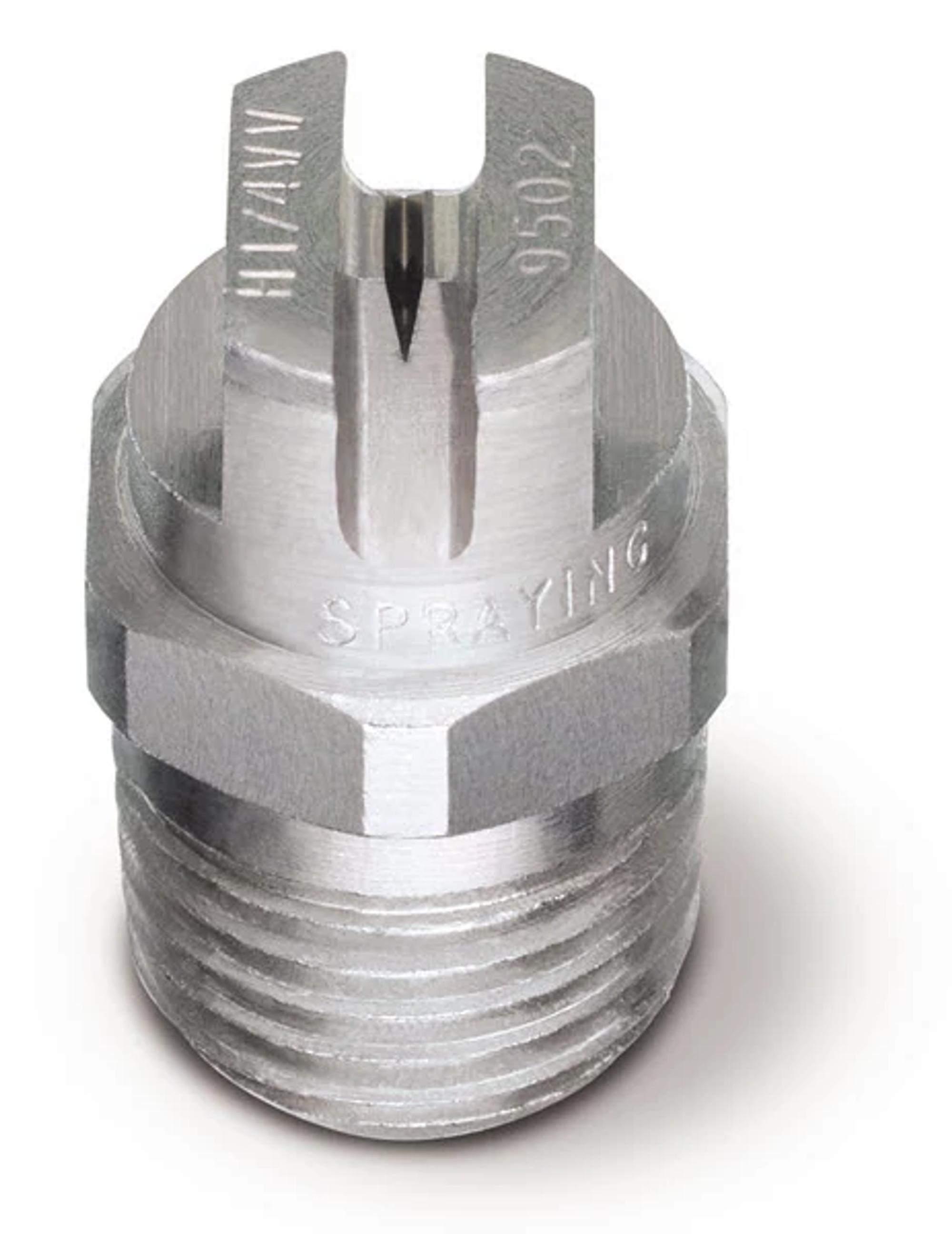 Images are representative.
Product Configuration
Inlet Connection Size:
1/4 in
Inlet Connection Type:
Threaded (Male NPT)
Material Composition:
316 Stainless Steel
General Information
Description
Flat spray nozzles are ideal for use in spray headers or manifolds. They produce a fan-type, tapered-edge spray pattern to ensure even coverage when multiple nozzles are used in a series
Solid stream (0° spray angle) available to achieve highest impact of any nozzle type
Consistent performance over the industry's largest range of flow rates and pressures
Some models feature an integral strainer
High pressure/high impact versions available
Quick-connect versions available to speed maintenance and installation
Flow
As the liquid exits through the sharp V shape cut of the orifice, it forms into a flat spray pattern. The distribution is tapered from the center of the spray.
Specification Summary
Inlet Connection Thread Type
Specifications
Configuration
Inlet Connection Thread Type
Liquid Flow Rate at Rated Pressure
Spray Angle at Rated Pressure
Drop Sizes
Relative Drop Size Group
100 - 500 µm (Light Rain), 500 - 1,000 µm (Moderate Rain)
Performance
Spray Angle
55° @ 20 psi, 73° @ 40 psi, 84° @ 80 psi, 88° @ 200 psi
Standard Feature
Equivalent Orifice Diameter