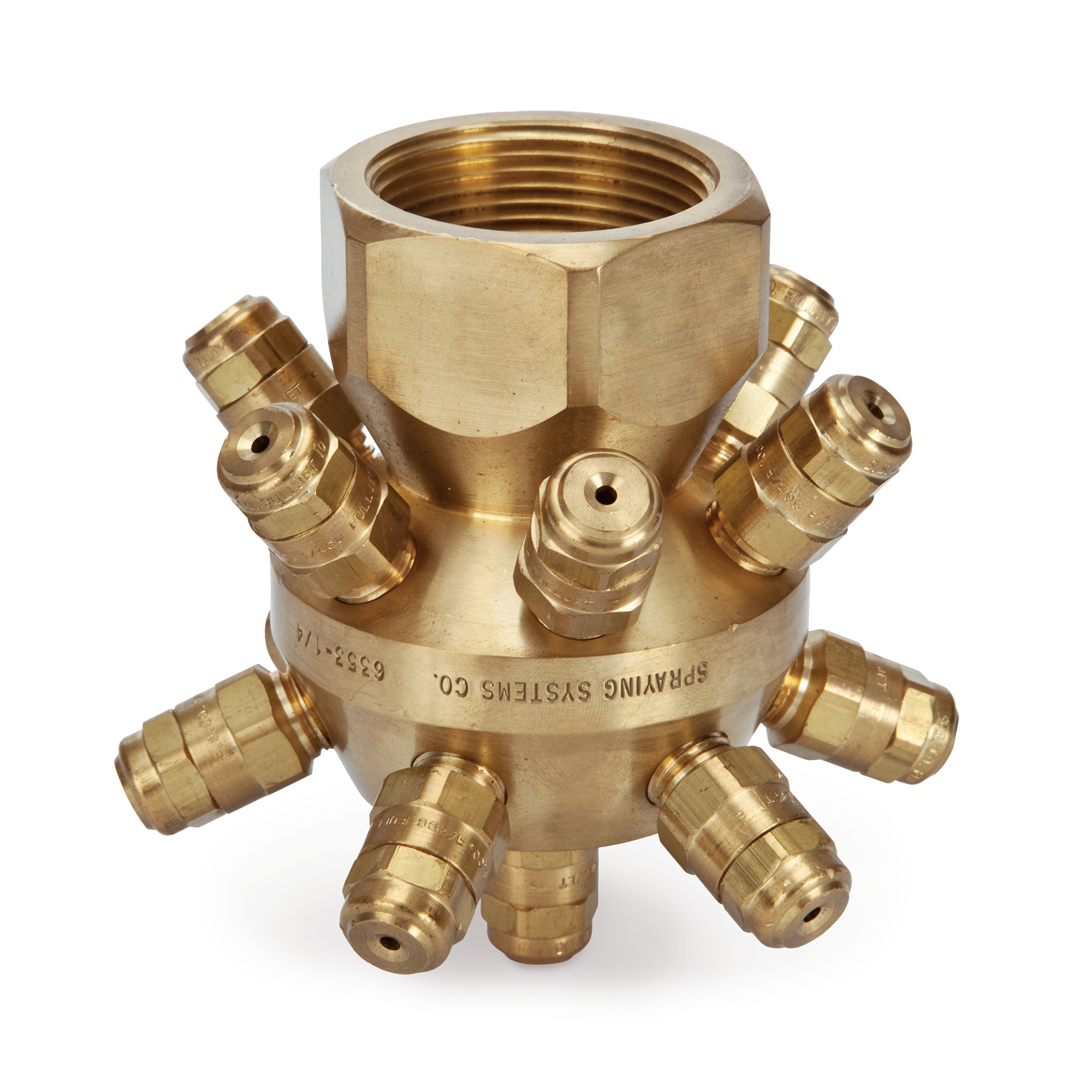 Images are representative.
General Information
Description
These stationary cluster nozzles provide robust and reliable cleaning. They're ideal for rinsing and low-pressure cleaning of small to medium-size tanks used in chemical processing, pulp and paper production and the transportation industry.
Reliable — no moving parts.
13 FullJet® nozzles for spraying numerous patterns and coverages.
Model 6353-MFP features maximum free passage FullJet nozzles to help reduce clogging.
Can be easily installed in any position.
Versatile design — individual nozzles can be changed to plugs to provide specific cleaning coverages.
Easy maintenance — nozzles can be easily removed and inspected.
Specification Summary
Maximum Recommended Tank Diameter