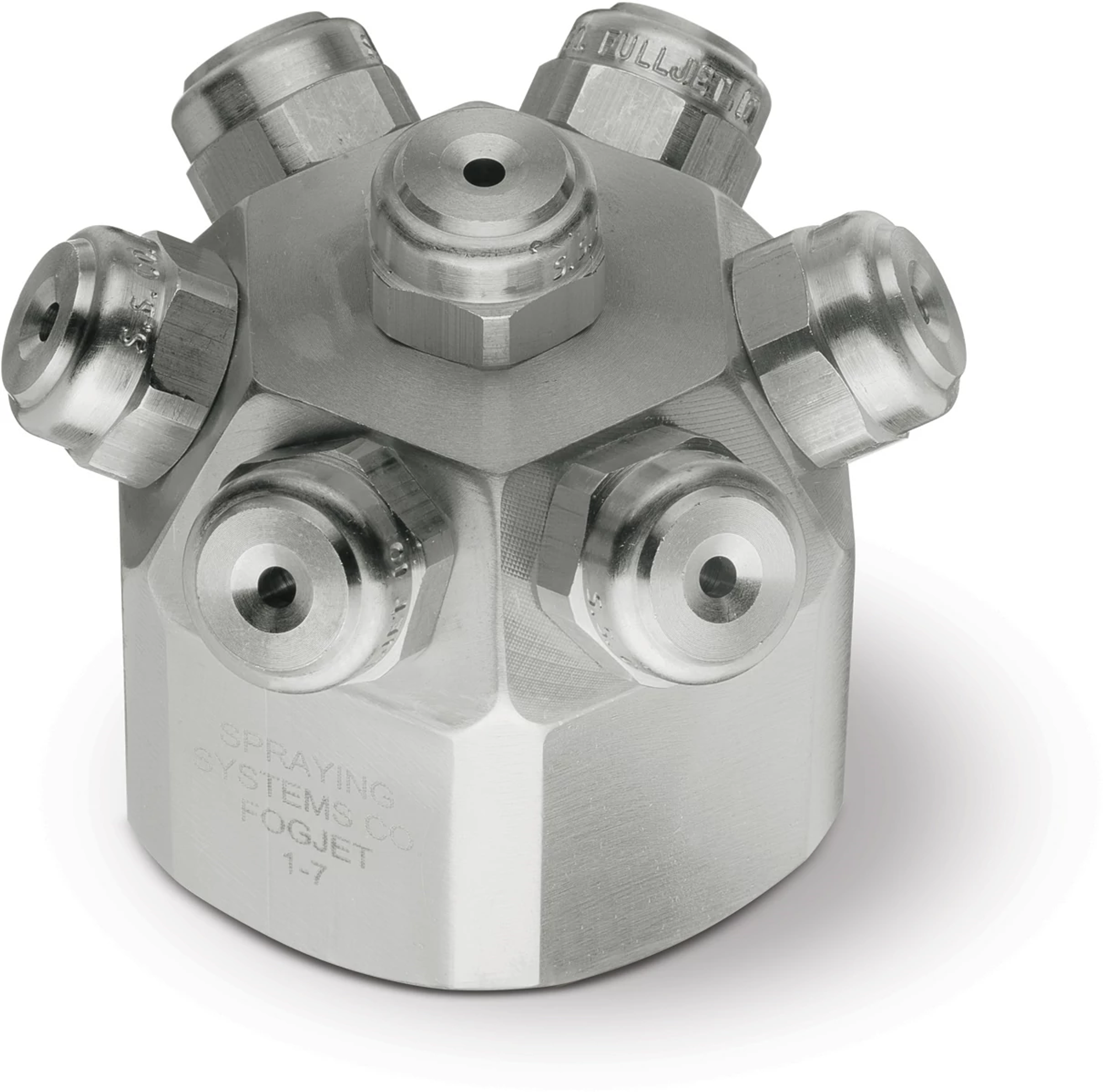 Images are representative.
Product Configuration
Inlet Connection Thread Type:
NPT
Inlet Connection Type:
Threaded (Female NPT)
Material Composition:
316 Stainless Steel
General Information
Description
Finely atomized sprays without use of compressed air; ideal for fogging a larger area with a single nozzle
7N and 7G nozzles produce a shower-like full cone wide angle spray pattern
FF nozzles produce a dense, narrow, hollow cone spray pattern
7N and 7G assemblies include a nozzle body and seven removable caps. Each cap has an internal core or vane which is easily removed for cleaning
Widely used in fire protection, dust control and rain simulation applications
Uniform spray distribution from .11 to 136 gpm (.42 to 505 lpm)
Operating pressures from 20 to 150 psi (1.5 to 10 bar)
Flow
The liquid passes through slots in the core component in each individual nozzle cap. The slots make the liquid spin in a circle at a very high speed. The energy from the spinning action causes the liquid to break up into very small droplets and form a hollow cone pattern as it exits the orifice.
Specification Summary
Inlet Connection Thread Type
Specifications
Configuration
Inlet Connection Thread Type
Liquid Flow Rate at Rated Pressure
Drop Sizes
Relative Drop Size Group
1,000 - 5,000 µm (Heavy Rain)