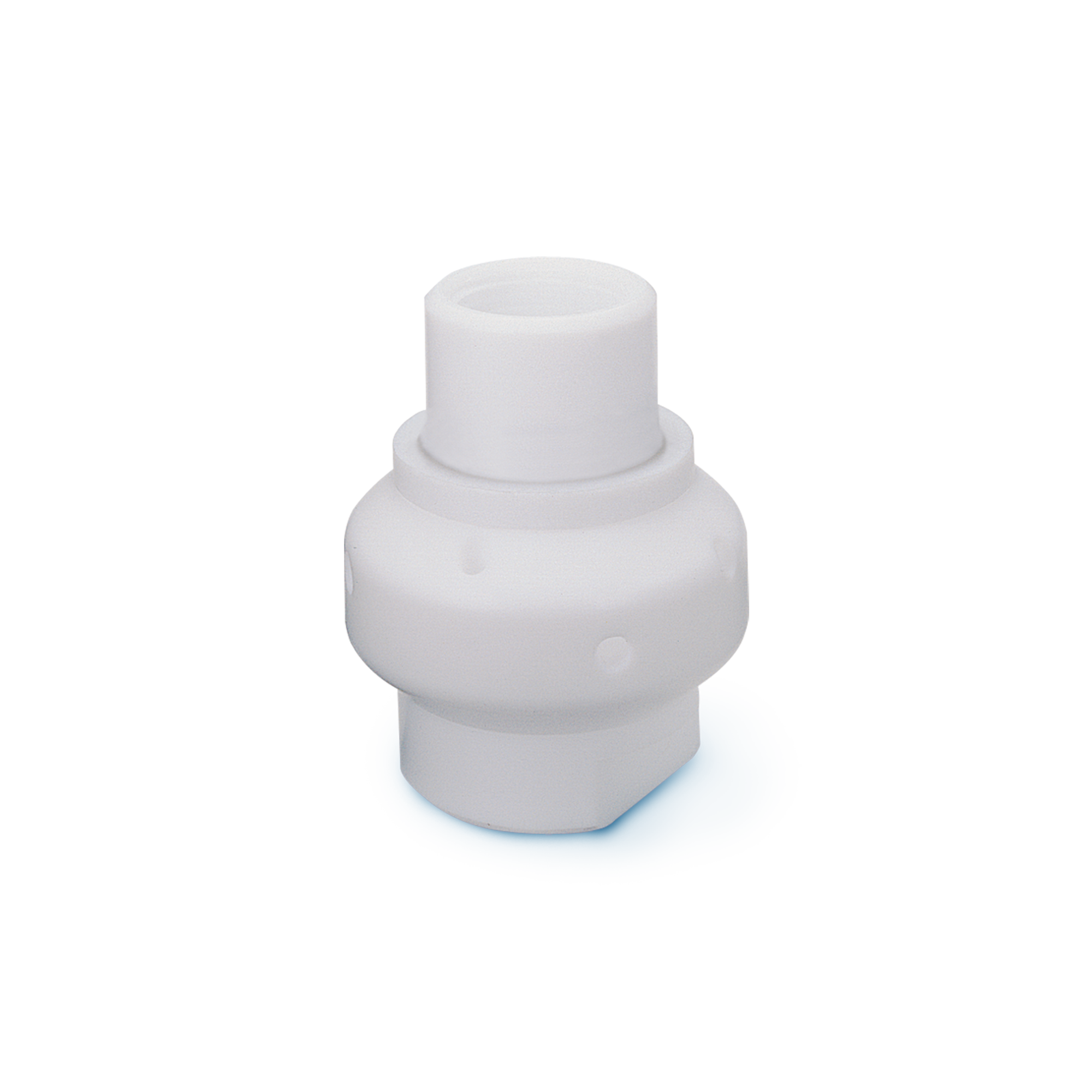 Images are representative.
Product Configuration
Inlet Connection Thread Type:
BSPT
General Information
Description
These PTFE rotating nozzles resist harsh chemicals and provide excellent cleaning. They are ideal for chemical processing, food processing, pharmaceutical tanks and pulp and paper.
With rotation driven by the reactionary force of the cleaning liquid, these rotating nozzles provide excellent cleaning and rinsing and are especially well-suited to clean-in-place (CIP) systems.
Spray angles range from 180° to 360° and can be used to clean specific areas or the entire tank interior.
Made of corrosion- and chemical-resistant PTFE fluoropolymer resin, both models offer peak performance when used with debris-free liquid and deliver greater impact than static spray balls.
The rotating spray heads on 27500-R nozzles can be easily removed from the body for inspection and maintenance.
ATEX-certified versions available.
Specification Summary
Inlet Connection Thread Type
Maximum Recommended Tank Diameter
Operating Principle
Fluid-driven Reactionary Force
Specifications
Configuration
Inlet Connection Thread Type
Standard Feature
Maximum Recommended Tank Diameter
Operating Principle
Fluid-driven Reactionary Force
Recommended Strainer Mesh
Tank Mounting Options
Vertical/Downward, Vertical/Upward, Horizontal, 45° Upward, 45° Downward