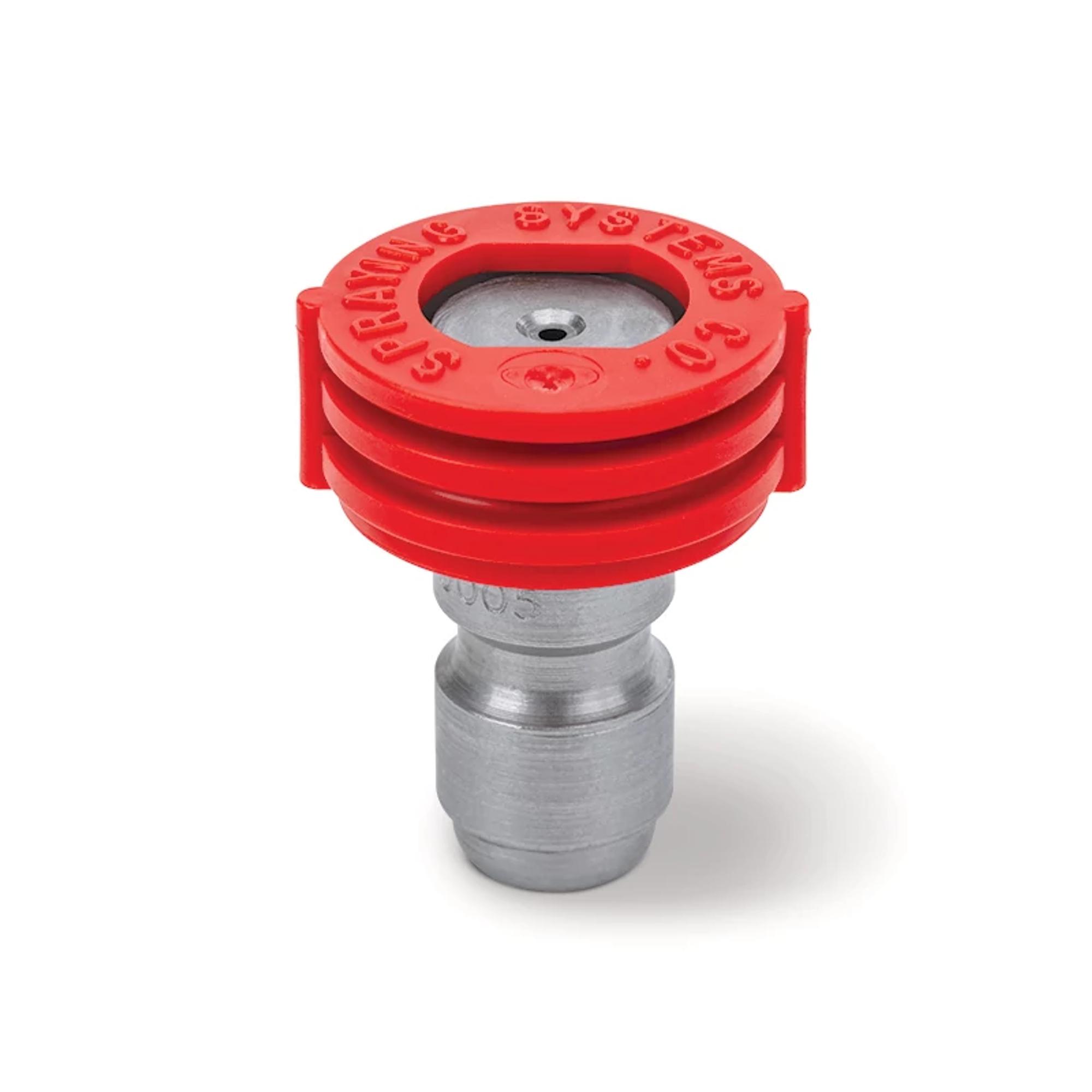 Images are representative.
General Information
Description
QCMEG and QCIMEG fit in Parker® ST fitting or equivalent
Color-coded nozzle guards for easy spray angle identification
Locating ribs on nozzle guards for fast alignment and easy spray pattern direction
High impact sprays and high pressure operation ensure effective cleaning
Long wear life – 400 series stainless steel material
Uniform spray distribution from .55 to 15 gpm (2.0 to 57 lpm) by using optional internal guide vane to stabilize liquid turbulence
Spray angles from 0° (solid stream) to 40°
QCIMEG versions are ideal for critical, demanding operations. Features:
Patented design that optimizes fluid dynamics by minimizing turbulence
Higher impact per unit area than QCMEG nozzles
Flow
As the liquid exits through the rounded U shape of the orifice, it forms into a flat spray pattern. The distribution is even at pressures above 300 psi (20 bar).
Specifications
Configuration
Liquid Flow Rate at Rated Pressure
Spray Angle at Rated Pressure
Drop Sizes
Relative Drop Size Group
500 - 1,000 µm (Moderate Rain), 1,000 - 5,000 µm (Heavy Rain)