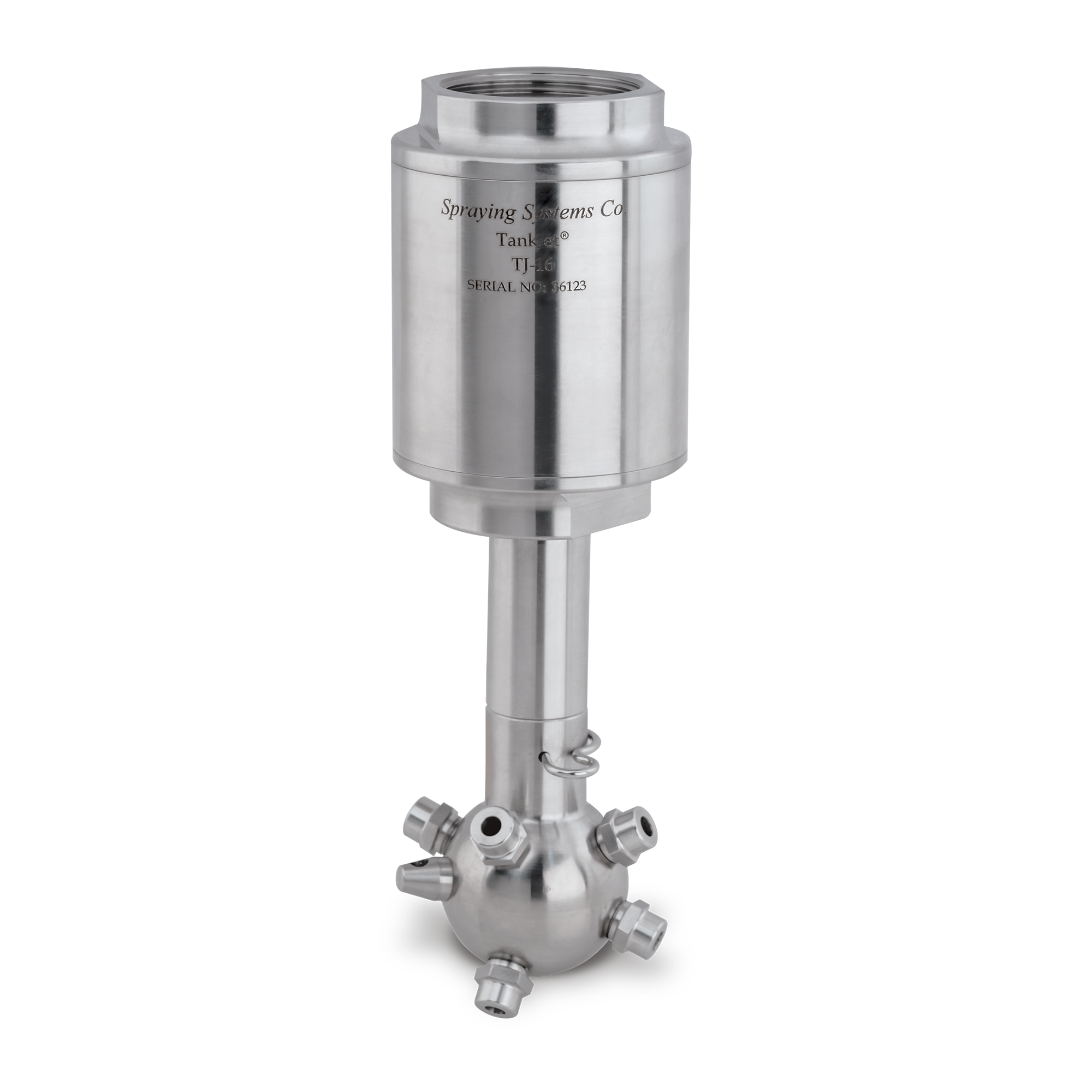 Images are representative.
Product Configuration
Inlet Connection Type:
Threaded (Female NPT)
General Information
Description
These rotating units provide better cleaning than static spray balls. They are ideal for brewery tanks, pharmaceutical tanks, chemical mixers / blenders, totes and IBCs, food processing tanks and wine tanks.
Fluid-driven turbine rotates spray head at slow speeds to provide increased dwell time on tank surface compared to free spinning units.
Similar in design and appearance to static spray balls, these rotating units ensure full coverage and effective impingement of cleaning solution on tank walls.
The TankJet® 16 produces solid stream sprays and easily passes through a 3 in. Schedule 40 pipe.
Suitable for clean-in-place (CIP) or portable installation.
Spray head is easily removed for inspection and maintenance.
Specification Summary
Maximum Recommended Tank Diameter
Specifications
Configuration
Material Composition
316 stainless steel and PTFE
Standard Feature
Maximum Recommended Tank Diameter
Recommended Strainer Mesh
Tank Mounting Options
Vertical/Downward, Vertical/Upward, 45° Upward, 45° Downward