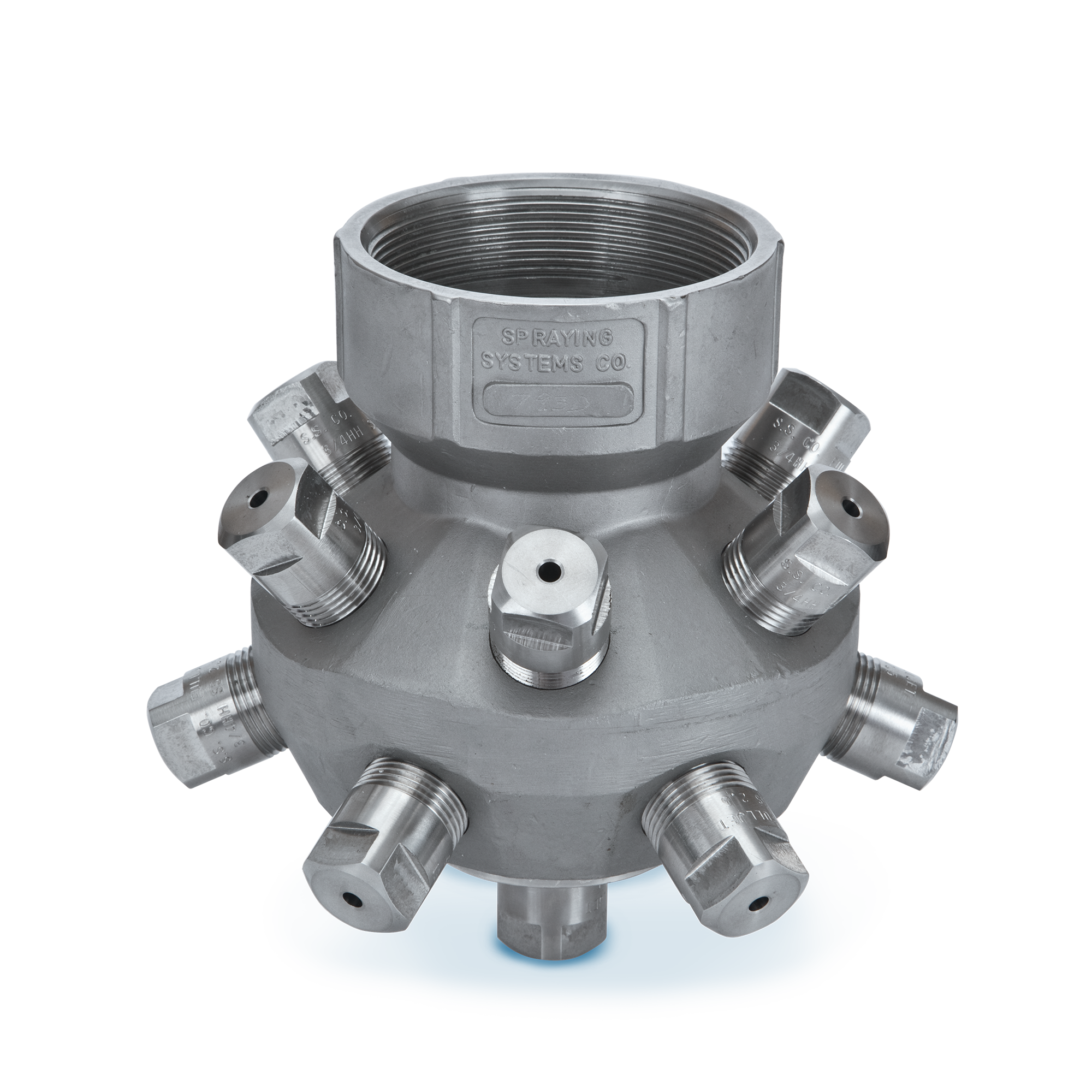 Images are representative.
General Information
Description
These stationary cluster nozzles provide robust, reliable tank cleaning. They are ideal for chemical tanks, process tanks, pulp chests and tanker trucks.
13 FullJet® nozzles provide high-capacity cleaning.
To rinse deeper tanks, use Model 12900-2 with a 1 ½" bottom outlet connection for use with a pipe extension and a TankJet® 6353 nozzle assembly.
Simple, reliable design — nozzles are stationary, so there's no chance for dirt/debris to block rotation and prevent cleaning.
Versatile — individual nozzles can be changed to plugs to provide specific cleaning coverages.
Easy maintenance — nozzles can be easily removed and inspected.
Specification Summary
Maximum Recommended Tank Diameter
Spray Coverage
360° and custom spray angles