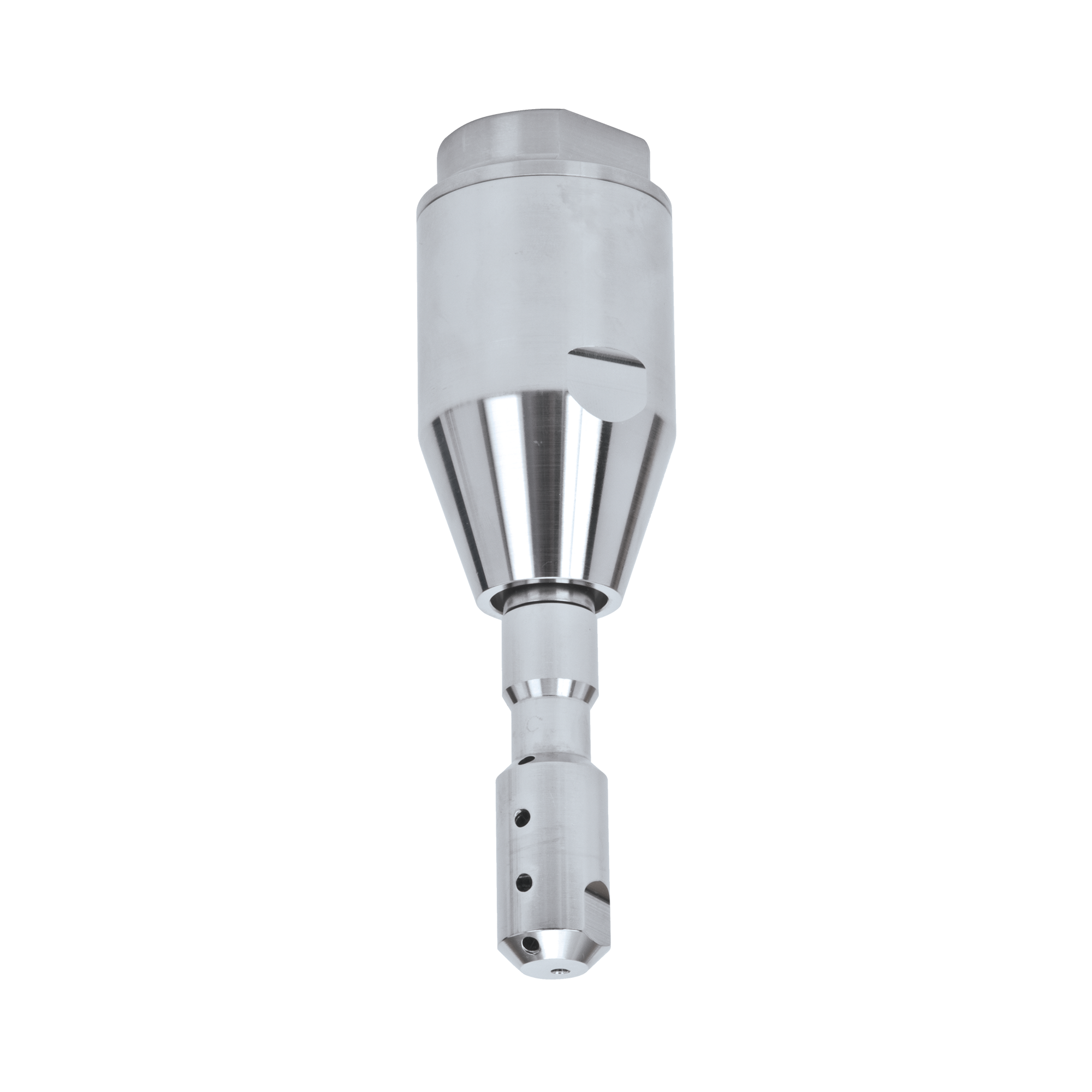 Images are representative.
General Information
Description
The slim, sleek design is ideal for cleaning tanks with small openings, such as chemical mixers, drums, kegs, food processing tanks, pharmaceutical tanks and tablet coating machines.
Small size fits in tank openings as small as 2" (51 mm) with a 7/8" (22 mm) probe for even smaller keg or drum bungholes.
Carefully drilled solid stream orifices are strategically placed to provide four different spray coverages.
Fluid-driven unit rotates at a slow speed of 3 to 15 rpm for increased dwell time on tank surface, compared to free spinning units.
Suitable for CIP or portable installations.
Unit can be mounted vertically or horizontally.
Easy maintenance — 316 stainless steel and PTFE materials resist chemicals and corrosion.
Specification Summary
Maximum Recommended Tank Diameter