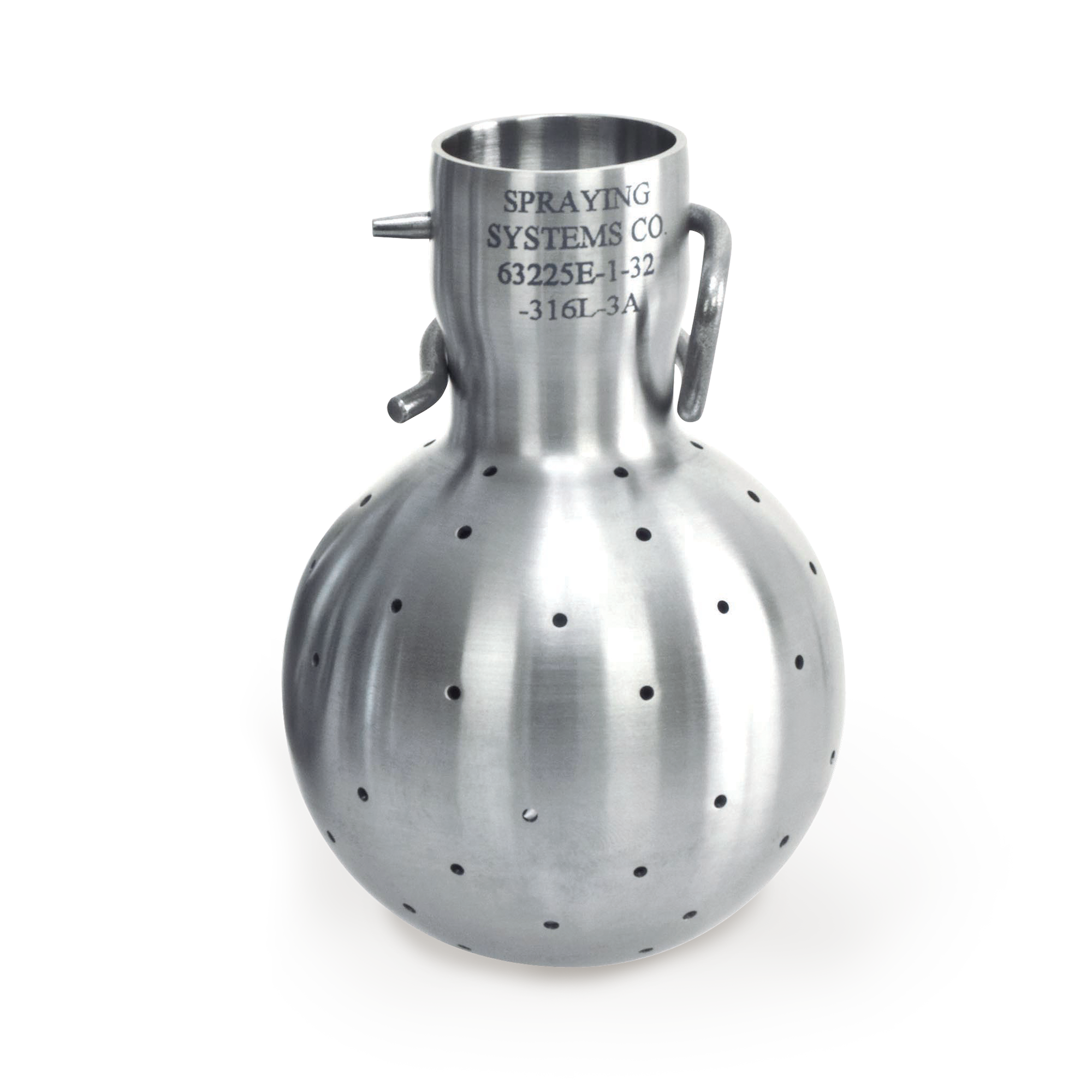 Images are representative.
General Information
Description
These simple, stationary spray balls are ideal for sanitary cleaning of chemical processing tanks, food processing vats and tanks, and pharmaceutical vessels.
Suitable for CIP — no moving parts.
Spray coverage options include 180° and 360°.
Can be easily installed in any position.
316L stainless steel construction permits use of a wide array of chemicals.
The 63225-3A sanitary spray balls feature a polished 32Ra interior and exterior surface finish, and a threadless, self-draining design to prevent build-up.
The simple, reliable design means nozzles are stationary, so there's no chance for dirt/debris to block rotation and prevent cleaning.
Capable of withstanding high temperatures of up to 400°F (204°C).
Specification Summary
Maximum Recommended Tank Diameter