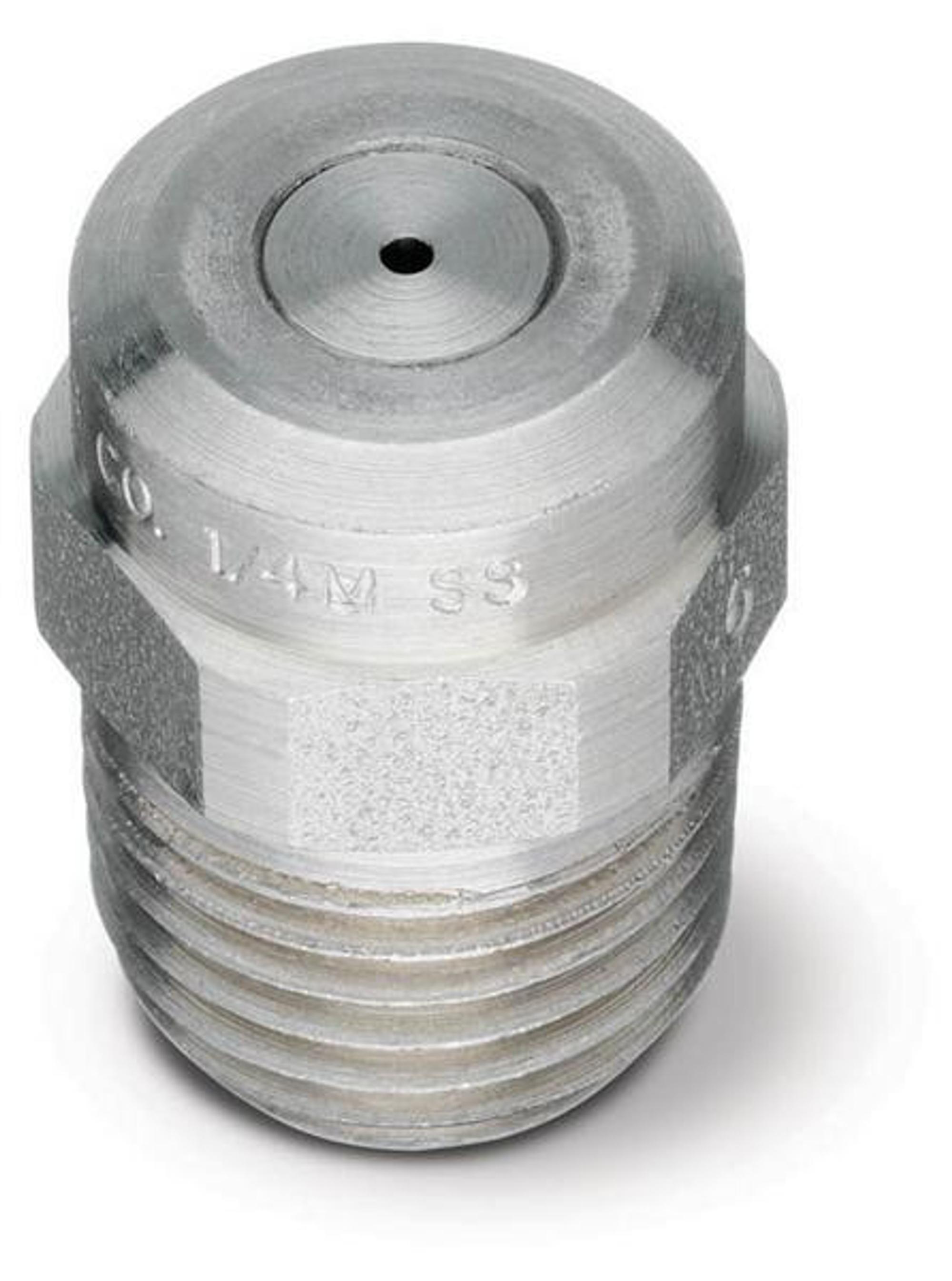 Images are representative.
Product Configuration
Inlet Connection Thread Type:
NPT
Inlet Connection Type:
Threaded (Male NPT)
Material Composition:
316 Stainless Steel
General Information
Description
Finely atomized, hollow cone spray without compressed air
Very small drops often achieving misting performance
Ideal for use in dust control and humidification applications
Wall-mount options for installation on room walls, vessel bulkheads or pipeline
Orifice inserts, cores and strainers are easily removed for inspection or cleaning
Most models can be supplied with an internal strainer
Spray angles: Standard – 43° to 94°, Wide – 112° to 120°
Uniform spray distribution from .82 to 130 gph (3.1 to 492 lph)
Operating pressures from 20 to 1000 psi (1.5 to 69 bar)
Flow
The liquid passes through slots in the core component. The slots make the liquid spin in a circle at a very high speed. The energy from the spinning action causes the liquid to break up into very small droplets and form a hollow cone pattern as it exits the orifice.
Specification Summary
Inlet Connection Thread Type
Specifications
Configuration
Inlet Connection Thread Type
Liquid Flow Rate at Rated Pressure
Spray Angle at Rated Pressure
Drop Sizes
Relative Drop Size Group
10 - 100 µm (Fog), 100 - 500 µm (Light Rain)
Performance
Spray Angle
85° @ 40 psi, 88° @ 80 psi, 90° @ 300 psi
Standard Feature
Equivalent Orifice Diameter